The pandemic may have slowed us all down – incarcerated in our homes for months – but it certainly didn't slow developments in food and drink delivery to consumers. In fact, the reverse, Covid has served to sharply accelerate trends. Over the past 2 years, $15 billion has been ploughed into rapid delivery electronic platform start ups in Europe and North America such as getir, Delivery Hero, GoPuff, Zapp, and Bolt . Within as little as 10 minutes, food and drink items can be delivered to our homes and offices from "dark" mini warehouses (micro-fulfilment centres in the vernacular) at skinny tariffs. Right now, we're seeing rationalisation in this new sector with the likes of USA venture capital rich GoPuff acquiring Fancy and Dija to give it accelerated entry into the European fast delivery market. How big is this market? Well, it's moot but the overall European grocery market is measured in trillions not billions and, so, a very small percentage of that total market would be an eye-watering number!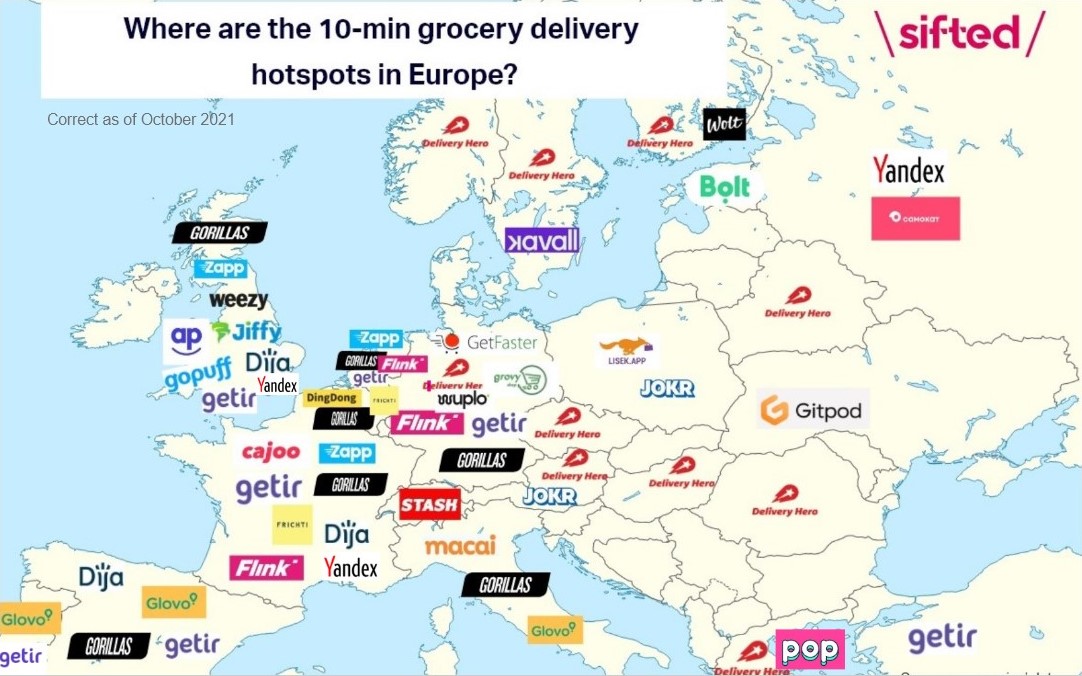 That's why big supermarkets are peering at these fast delivery small fry, with some apprehension, and are bemused by their current valuations – Berlin-based rapid delivery start up Flink has a current market value of close to $3bn and it was only founded in 2020! How can "traditional" supermarket companies hedge their bets and take a piece of the fast delivery action? Tesco's approach in the UK is to form a partnership with start up unicorn Gorillas. In the pilot, it's using spare space in a big Tesco Extra superstore to establish a 2,000 product micro-warehouse from which Gorillas can use as its "with you in 10 minutes" delivery base.
Stuck gloomily at home, we wanted to eat out but couldn't but we could "eat out in" using restaurant meal delivery platforms such as Just Eat and Deliveroo in the UK and the major player in the USA DoorDash to deliver our favourite restaurant meals. Again, this development has been threatening for traditional supermarkets, particularly in the USA where grocers have been a tad slow in developing delicious ready meals for their supermarket customers. Now, Instacart, the American company that makes it easy for you to order groceries from your favourite store has launched "Ready Meals Hub" to deliver meals ready to eat/heat from your store of choice within 30 minutes. This is an effort to claw back supermarket sales lost to the restaurant meal delivery platforms. Restaurant delivery app DoorDash senses the competitive threat and its response has been, amongst other things, to increase its investment in German fast delivery Flink, while in the same month investing close to $8 billion on a Finish grocery delivery company to extend its European presence. It beggars' belief where all the money is coming from!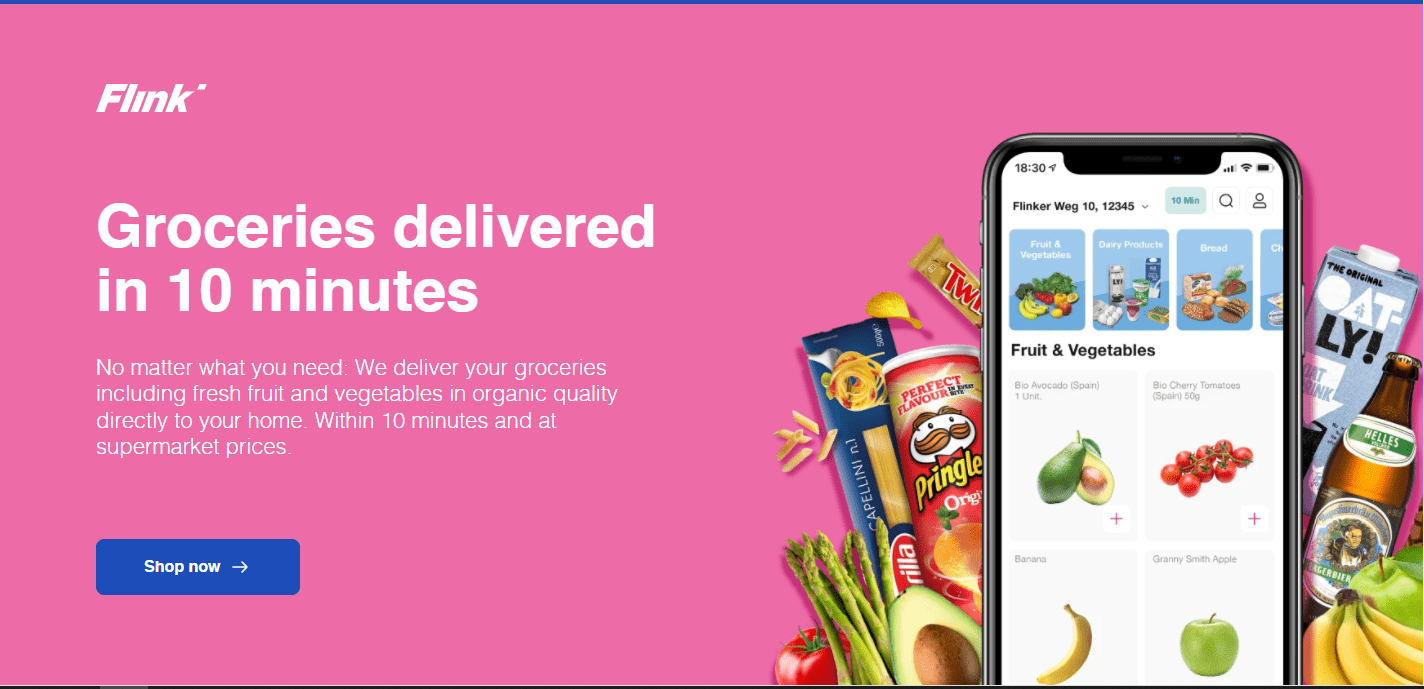 Are you keeping up?! Like waiting for a bus, nothing turns up and, then, accelerated by the pandemic, a whole bunch of new routes to the consumer appear. So what? Is it all froth that will disappear when we return "to normal" or, at least, the "new normal"? Well, there's certainly more choice for consumers on where and how they can buy food and drink. What about investors in unicorn meal kit, restaurant meal delivery, and rapid grocery delivery companies? How sanguine one is depends on the timing of your entry and exit from the investment: the share price of meal kit platform HelloFresh has halved over the past 12 months; and the share price of restaurant delivery app Just Eat has halved in the last 2 months! Mind you, even after a collapse in stock value, both of these companies have market valuations of around $11bn which is close to double that of, say, Sainsbury's which has been in business for 250 years. From an investment perspective, are you a lion or a mouse?
If you're a farmer or food manufacturer does the emergence of these new routes to the food and drink consumer market matter? Unequivocally, yes! Think back a few years, the pervasive concern was about the dominance of a few, powerful supermarkets calling the shots. Now, you've got more options, more customers. For some suppliers, you can even go direct to the consumer as they've slowly accepted that buying fresh foods online isn't too frightening! What's more, the pandemic has made many consumers more enthusiastic about purchasing food with a compelling authentic story, particularly if it's local.
If you're concerned about the health of our planet are you happy with more purchasing options? If the white delivery vans are electric, it helps peace of mind and one can be close to self-righteously euphoric if a cyclist delivers!
For all food and drink businesses, these developments bring some combinations of challenges and opportunities. Is our modus operandi relevant given the pandemic-accelerated transformation of our commercial and physical environment? Did we have a strategy? Should we change it? We know 2022 is going to be, by any measure difficult – ingredient and food price inflation, crabby shoppers seeking "value", retail price wars, unexpected climate and political (Ukraine?) events – do we have the resilience? What's that? The resources, willingness and drive to adapt successfully to the challenges that threaten the function, survival and future success of our business. Spend some time thinking about how your business is placed to cope with what's coming our way in 2022. It's better to be in the box seat than the back seat in troubled times!
David and Miguel January 25th, 2022